2020 Toyota Supra Returns in Detroit
January 30 2019,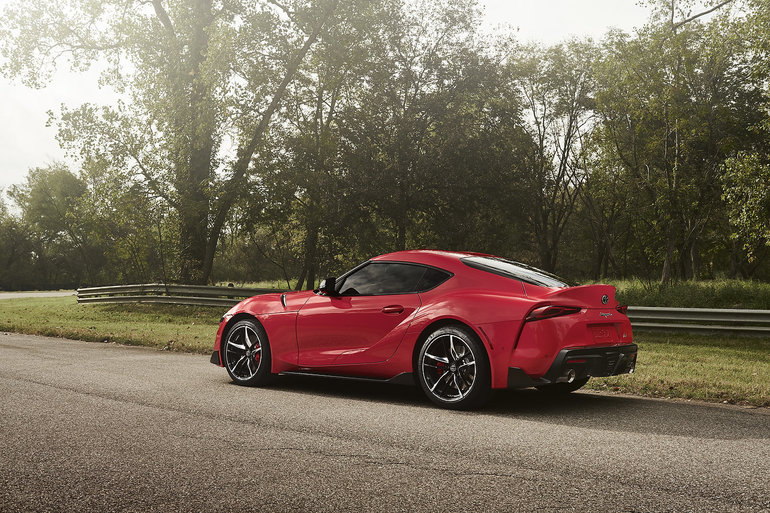 After years of rumors and speculation, Toyota brought back its halo Toyota Supra model at this year's Detroit Auto Show. Saying that the Supra is Toyota's flagship vehicle would be understating the importance of the car in Toyota's history.
The new Supra features a 3.0-liter, turbocharged inline-six that develops 335 horsepower and over 360 pound-feet of torque. This power is sent to the rear wheels through an 8-speed automatic gearbox with paddle shifters and the Supra features both an active differential and an adaptive suspension.
Combine that with a perfect 50:50 weight distribution and you get what is sure to be a formidable track weapon. Of course, the new 2020 Toyota Supra will also be a GT in the same vein the original Supra was. Toyota wants owners to daily drive their Supra and has packed inside the new coupe a range of comfort and convenience features as well as the full suite of Toyota Safety Sense active safety technologies.
Contact us today at Erin Park Toyota to learn more about the brand-new 2020 Toyota Supra which should arrive sometime before summer. A future collectible in the making, the Supra is everything we wanted and hoped it would be, and then some.