New Buyers Appreciation Night
August 01 2018, Erin Park Toyota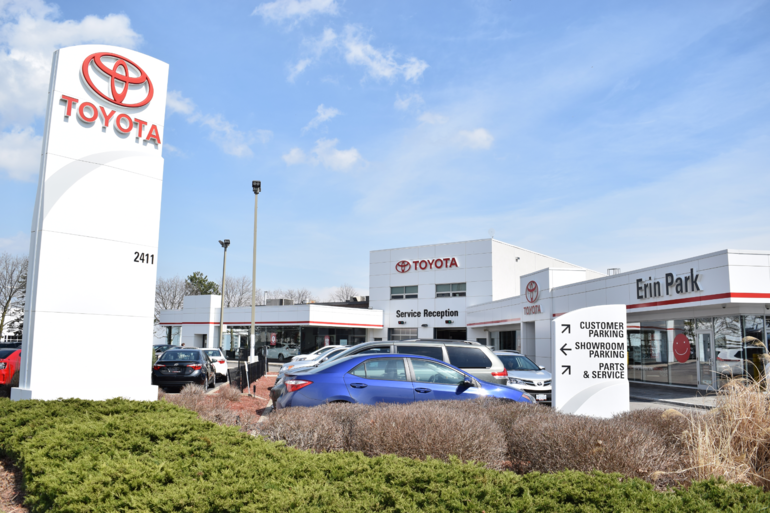 Become a Club Member!
We are so excited you chose Erin Park Toyota to purchase your new vehicle. You've met our awesome Sales Team, and they were able to assit you every step of the way in purchasing your Toyota. But now what? Well, we want to say thank you one more time by hosting a New Buyers Appreciation Event.
The New Buyers appreciation event will give you the opportunity to meet our Service team, as you will be working closely with them for years to come! We also want to make sure you are getting the most out of your new Toyota, so our team members in Service are here to share the expertise! We've packed everything a Toyota owner needs to know into one education evening of autmotive fun. But wait, it doesn't stop there!
We are proud to introduce our new VIP program that will give us the opportunity to give back to our amazing guests like you! Guests who attend our New Buyers Appreciation event will become an Erin Park Toyota Club Member & be eligible for exclusive upcoming offers from our Service department.
2017 New Car Care Seminar Schedule
Our New Buyers Appreciation Event will take place on Wednesday, September 13th, 2017 at 7pm. We have limited seating available for this event, so please RSVP while there is still space! If we are unable to accomodate you for this event, you can add your name to the list for our next Apprecation night scheduled for 2018.
To attend please call (905) 828-1198 or email seminar@ep-lexustoyota.com. Feel free to bring a friend. We will be serving light refreshments :)
In your RSVP, please include:
Your full name
Phone number
Number of people you will be bringing
Any special demonstration requests
When You Arrive
When you arrive for the event, please pull in through the automatic Service Reception doors. We'll be waiting to say hi!
Make your way to the Service Lounge and let the fun begin!
Itinerary
We will be starting the night of with some light refreshments for you to enjoy. Once everyone in settled in, our Assistant Service Manager will speak to you about what you need to know about being a Toyota owner. After we address any questions, feel free to mingle and visit our demonstation stations where our Advisors will show you how to use the newest and coolest features in your brand new Toyota.
Attendees will also have the opportunity to experience hands on demonstrations by our Advisors, who will be addressing your most requested questions such as:
How to use your display screen, navigations, bluetooth and radio
Lane Departure, Radar Cruise Control and our top safety features
Wiper system, power seats & doors, odometer, and HUD
Club members will receive their first special offer from the Service Department at this event! Don't miss your opportunity to learn info on your new vehicle that will last a lifetime as a Toyota driver... and of course the opportunity to save on your next paid service!
See you Wednesday June 07 at 7pm!