The 2018 Toyota Camry
August 03 2018, Erin Park Toyota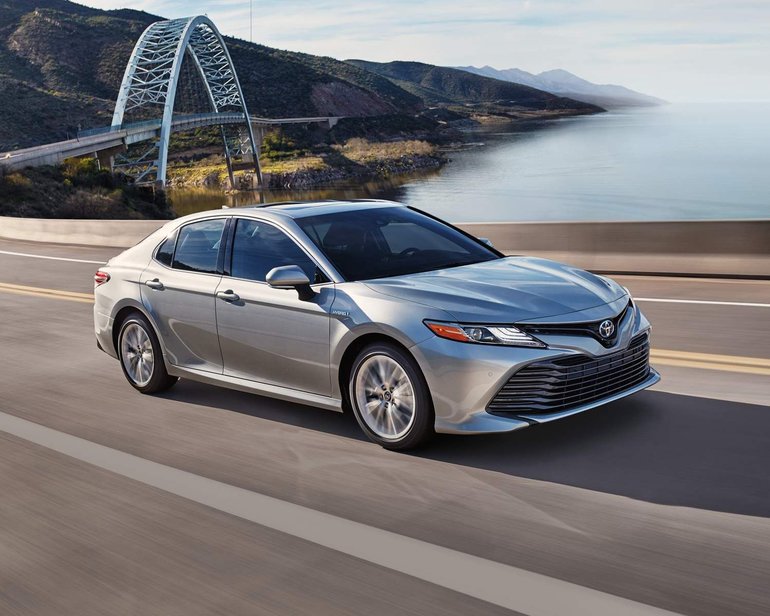 The Toyota Camry has always stood out in the mid-size sedan segment. It has built its reputation on comfort, reliability, and a soft ride, but all of that changed last year when Toyota unveiled the latest generation of its popular Camry. That's when we discovered a new Camry with quite a bit more bite to it.
The 2018 Toyota Camry is still a refined and comfortable cruiser that features plenty of safety and connectivity technologies, but thanks to a new platform, updated styling, more powerful engines, and a host of other improvements, it is now a complete blast to drive.
Power Like You Wouldn't Believe in the 2018 Toyota Camry
The 2018 Toyota Camry features a choice of three engines, all of which offer a ton of power while also being fuel-efficient. In actuality, the Camry now features the most powerful engines in the mid-size sedan segment, but its fuel economy numbers are among the most efficient in its class.
In other words, you'll never have to compromise with the 2018 Toyota Camry. The entry-level engine is a 2.5-litre, four-cylinder unit delivering 203 horsepower and 184 pound-feet of torque. No other direct competitor (the Accord, the Altima, the Mazda6, the Hyundai Sonata, or the Subaru Legacy) features that much power from the base engine.
That said, average fuel economy is a very impressive 5.7 litres per 100 kilometres on the highway, and 8.1 litres per 100 kilometres in the city. A car with 200 horsepower averaging less than 7.0 litres per 100 kilometres in average fuel economy? That's very hard to beat.
On the other hand, you can opt for the Hybrid model and get even better fuel consumption numbers if you wish. Your Camry's hybrid engine will hover around 5.0 litres in fuel consumption.
Finally, a powerful V6 engine is offered with more than 300 horsepower. If you'd like to learn more about the 2018 Toyota Camry, contact us today at Erin Park Toyota!