The 2018 Toyota Highlander
August 03 2018, Erin Park Toyota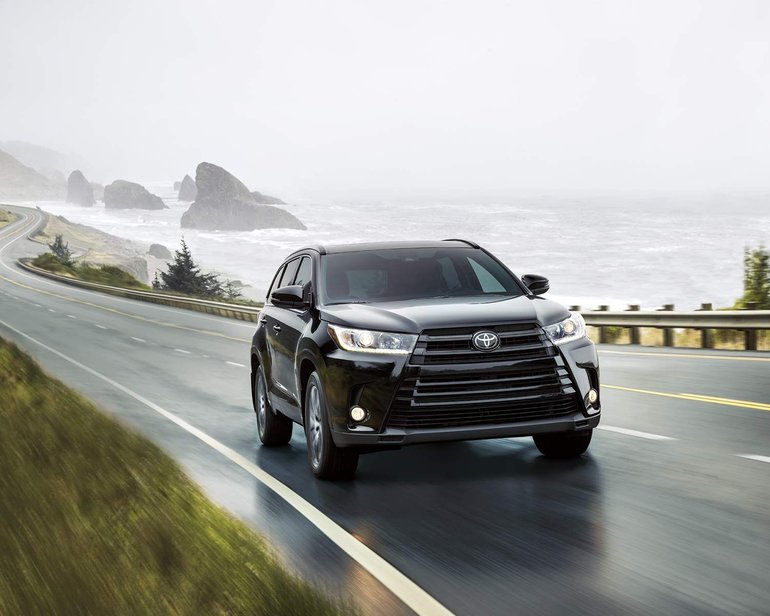 When it comes to buying a three-row SUV, buyers have a lot of options on the market now. Indeed, the 2018 Toyota Highlander is but one of a host of models offered to consumers who need a spacious vehicle. It therefore needs to stand out in a crowd. The good news with the 2018 Toyota Highlander is that it does just that.
The 2018 Toyota Highlander Shines in So Many Ways
From its luxurious interior to its impressive comfort, the 2018 Toyota Highlander is in a world of its own when it comes to cruising down the highway. You'll quickly fall in love with all of the interior storage areas, the generous rear seat room, and the spacious trunk that can accommodate up to 2,730 litres. Even with all three rows up, you still get nearly 400 litres of cargo space.
Powering the 2018 Toyota Highlander is a 3.5-litre V6 that features 295 horsepower and 263 pound-feet of torque. That's enough to tow up to 5,000 pounds with your Highlander. Take the same V6 engine and add an electric motor and you get the Highlander Hybrid.
It offers 306 total horsepower, and yet its fuel economy rating is just 8.5 litres per 100 kilometres in the city. It may just be the perfect SUV when it comes to not requiring any compromise from its owners. It's very spacious, and yet you get the fuel economy numbers of a mid-size sedan.
The base Highlander gets an 8-speed automatic gearbox while the hybrid features a CVT transmission. There are plenty of versions of the Highlander available, so you are sure to find the right level of equipment for your needs.
Contact us today at Erin Park Toyota to learn more about the all-new Toyota Highlander. We can't wait to take you out for a test drive!