Toyota 86 Hakone Edition Unveiled in May
May 28 2019,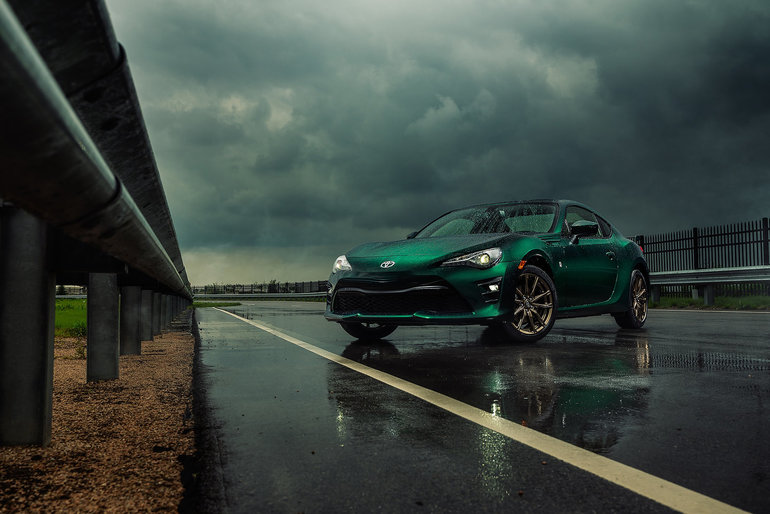 The Toyota 86 has always been about the pure experience of driving in every possible form. It's about being absolutely connected to both the car and the road in the most efficient, direct way possible. The Toyota 86 was never about straightaway speed, it was about carrying speed through any curve with ease, pleasure, and total control.
One of the best roads in the world to explore the potential of the Toyota 86 is the Hakone Turnpike, located roughly two hours from Tokyo. Naturally, it made sense for Toyota to name its flagship two-seat coupe after a long, winding road where handling is more important than horsepower. Enter the Toyota 86 Hakone Edition.
Featuring an exclusive Hakone Green shade and 17-inch bronze wheels, it's a stunning car that will take the head-turning properties of the Toyota 86 to new heights. Inside, tan leather complements the wheels while black Alcantara highlights the performance attributes of the Toyota 86 Hakone Edition.
The Toyota 86 Hakone starts with the GT trim and features a 2.0-liter BOXER four-cylinder engine with 205 horsepower and 156 pound-feet of torque. The car will come with exclusive features such as a folio cover with a debossed 86 logo for the owner.
The 2020 Toyota Hakone Edition will be available this fall.