Toyota RAV4 2019 vs Honda CR-V 2019: Two Worthy Options
May 22 2019,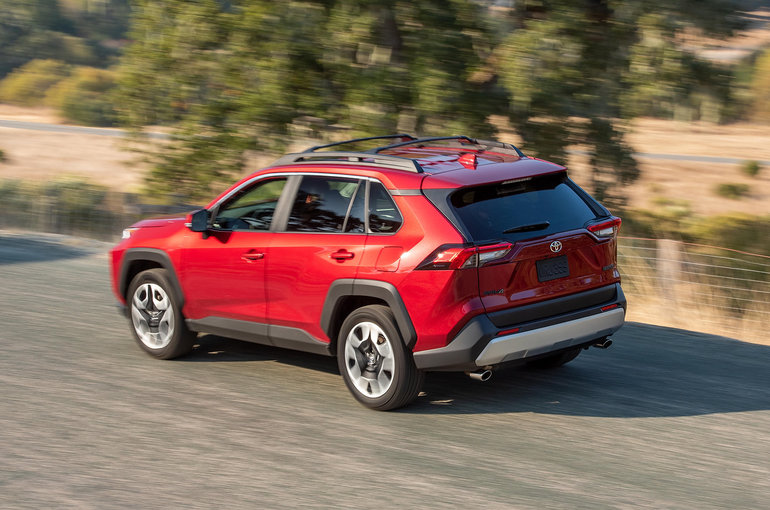 The 2019 Toyota RAV4 is the newest model to enter the compact SUV segment and is already well-known among Canadian buyers. Unveiled at the New York International Auto Show in 2018, the remodeled RAV4 is the fifth generation of Toyota's popular compact SUV and the newest model in its segment.
If you own a previous-generation Toyota RAV4, you'll discover a new model that's bigger, more powerful, more luxurious, more feature-rich, and much more fuel-efficient. On the other hand, you'll find the same balanced behavior, the same materials quality, and the same attention to detail and versatility you've come to love from your current RAV4.
The new 2019 Toyota RAV4 is a serious rival to the Honda CR-V, another popular compact SUV that has built its reputation on comfort, fuel economy and interior space. Among the most popular models in their segment, the Toyota RAV4 and the Honda CR-V are two very good options. But which one should you buy?
The Toyota RAV4 has More Power, More Towing Capacity and More Safety
The new Toyota RAV4 has been significantly boosted in its latest redesign. Its 2.5-liter four-cylinder engine now produces 203 horsepower and 184 pounds of torque, a little more than the Honda CR-V, which develops 190 horsepower from a turbocharged four-cylinder engine.
This gives more power to the RAV4 and gives the driver more confidence on the road. The lack of a turbo makes the engine a little easier to maintain, not to mention less expensive. It also helps the new RAV4's towing capacity. While most models can tow 1,500 pounds in this segment, the new Toyota RAV4 can tow 3,500 pounds in its Trail version. That's quite a bit more than the CR-V.
Finally, the new 2019 Toyota RAV4 and the Honda CR-V both feature active safety technology, but Toyota's Safety Sense is standard on all models, even in the standard front-wheel drive version. The Honda CR-V offers active safety only on its all-wheel drive models.
Come to Erin Park Toyota and test drive the brand-new 2019 Toyota RAV4, and you will see what makes it such a standout in Ontario. If you're in the market for a new SUV for your family, it will answer all of your needs.