The five new 2019 Toyota SUVs in a nutshell
July 19 2019,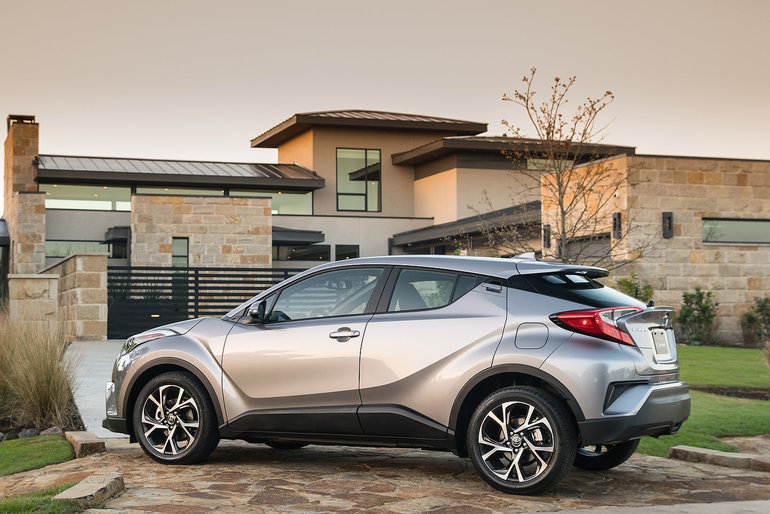 Are you looking for a spacious, comfortable, luxurious and versatile SUV? Come discover the new 2019 Toyota SUVs at Erin Park Toyota. There is an SUV model for all tastes with different features including off-road capabilities, comfort, cargo space and luxury.
Regardless of the Toyota SUV, however, Toyota Safety Sense active safety technology is on the go and offers advanced driver assistance technologies at no additional cost to improve your family's safety and driving peace of mind.
Toyota 4Runner - $ 46,155
The Toyota 4Runner is a legend to off-road driving fans. Powerful, its 4.0-liter V6 engine can tow up to 5,000 pounds and offer truly impressive performance far off the beaten path.
Toyota C-HR - $ 23,675
The Toyota C-HR is the smallest SUV in the Toyota family, but with more than 1,000 liters of cargo space it's still able to meet all of your space needs. It is also fuel-efficient with an average fuel consumption of only 8.0 liters per 100 kilometers.
Toyota Highlander - $ 37,300
The Toyota Highlander is all new for 2020 and was introduced at the recent New York Auto Show. Fully redesigned at all levels, the Toyota Highlander is able to meet all your family space needs in addition to being refined, stylish, technologically advanced and fuel-efficient. It also offers a hybrid version.
Toyota RAV4 - $ 27,990
The Toyota RAV4 has been completely redesigned this year too and offers a wide range of versions and a large interior. It's a lot more fuel efficient in any version, but it's also the only compact SUV to offer a hybrid engine right now.
Toyota Sequoia - $ 61,635
The Toyota Sequoia is a luxury SUV that attracts pragmatic buyers who want space, refinement, luxury, and reliability without attracting too much attention.
Come learn more today about Toyota's SUV range!