The new 2020 Toyota Supra GR has officially arrived
July 31 2019,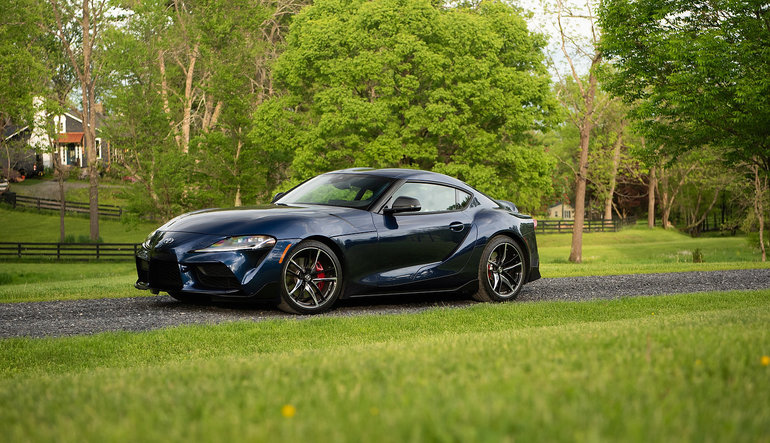 We've been waiting for this new Toyota Supra GR for a very long time now. It's now possible to place your order and put in your garage one of the most famous cars in history and one of the most anticipated this year.
Performance is at the heart of Supra's DNA and the next generation is no exception. Powered by a 3.0-liter twin-turbo six-cylinder engine delivering 335 horsepower and 365 pound-feet of torque, the new Supra reaches 100 km/h in less than 5.0 seconds. Its 8-speed automatic transmission with paddle shifters has a launch start mode that maximizes the performance of the new Supra GR.
Starting at $ 64,990, the 2020 Toyota Supra GR comes standard with a Smart Entry Proximity Key system, dual zone automatic climate control, 14-way power assisted seating with adjustable side bolsters, a rear-view camera, rain-activated wipers, an adaptive front lighting system, power folding mirrors and a leather-wrapped steering wheel are all included as standard. There is also Apple CarPlay wireless compatibility. It also features a premium JBL 12-speaker audio system, head-up display and heated seat with leather upholstery as well as the full suite of Toyota Safety Sense active safety technologies.
Come and book your new Supra GR 2020 today!