Toyota RAV4 2019: the best-selling SUV in the country just got better
December 30 2018,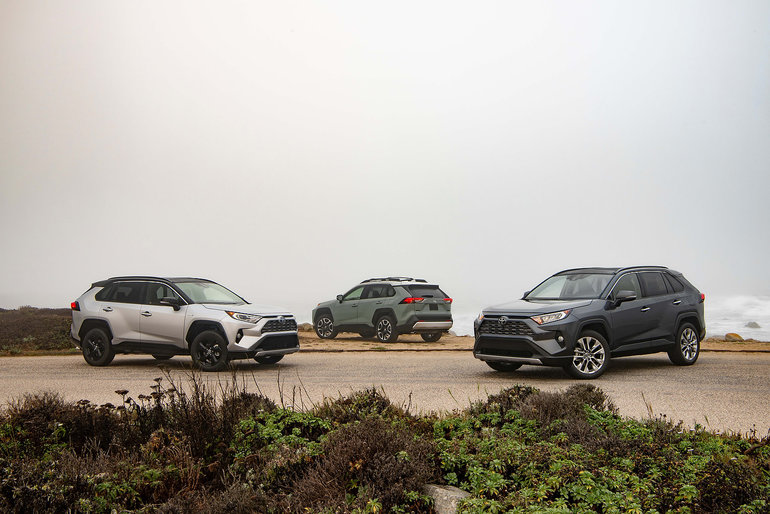 The Toyota RAV4 launched the compact SUV segment in Canada. We could even say that without it, SUVs would not have the same popularity today as they do.
In short, the Toyota RAV4 is the pioneer of sport utility vehicles in Canada and for 2019, it has been completely redesigned and is about to enter the country. It will offer potential owners more cargo space, more comfort, better performance and better off-road capabilities.
In other words, it will offer everything you need for a compact SUV. It will also be offered in hybrid version for those who want to focus primarily on fuel economy.
Here's all you need to know about the new 2019 Toyota RAV4.
Under the hood, the new 2019 Toyota RAV4 gets a much improved 2.5-liter four-cylinder engine that now produces 203 horsepower, nine more than the older generation of the RAV4. More powerful, this engine is also more fuel efficient with an average fuel consumption of only 7.8 liters per 100 kilometers on average.
This engine is now paired with an 8-speed automatic transmission instead of the 6-speed automatic transmission. This largely explains the improved gas mileage. It also makes the new RAV4 that much smoother and more enjoyable to drive both on the highway and in the city.
The new 2019 Toyota RAV4 will also be more comfortable driving off-road thanks to a new optional terrain management system called Multi-Terrain. This system offers different driving modes depending on the situation and the surface on which we drive. Thus, it is possible to obtain an optimal level performance regardless of the conditions.
The RAV4 is also available with the Toyota Safety Sense 2.0 Safety Package, which offers a host of driver assistance technologies including Intelligent Cruise Control, Automatic Brake with Pedestrian Detection and Lane Departure Prevention.
Come discover the all-new Toyota RAV4 2019 today at Erin Park Toyota.